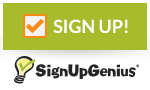 IRONDEQUOIT NEIGHBORHOOD DONATION DAYS
Each neighborhood may choose a week this summer to "adopt" the ICC. During that week, donations will be collected and brought to ICC and tallied for a total weight. Each neighborhood coordinator MUST keep track of their weights. ICC will not be keeping track of weights for us.  The final tallies for each neighborhood will be published online at the end of the summer.
HOW TO DONATE
Sign Up Here: https://www.signupgenius.com/go/60B0544A4AE23A1F49-irondequoit

On the Saturday before their chosen week, the neighborhood coordinator will get an email reminder from Sarah Sevedge with the ICC's top ten needs of the week. These are updated on http://www.irondequoitcommunitycupboard.org/ as well.
Anyone going to ICC or to a neighbor's home to drop off donations should wear a mask, practice social distancing, and good hand washing hygiene.
Option 1: Neighborhood Coordinator Collects All Donations A neighborhood coordinator would collect all donations at their home or a public area and bring them to ICC at one time. This is the best option for social distancing and keeping the number of people down at ICC. That volunteer will ask for a total weight of their donation and report the total back to sarah.sevedge@gmail.com / 585-739-2572. If there are any fresh food donations, they should be brought on a Tuesday or Saturday morning by 9am.
Option 2:  One Neighborhood Coordinator Waits At ICC The neighborhood coordinator will set a time they will be *outside* of ICC to meet neighbors and bring their donations in to help keep track of the weights of each donation. That coordinator will keep track of each donation and add them together for a total weight and report the total back to sarah.sevedge@gmail.com / 585-739-2572. If there are any fresh food donations, they should be brought on a Tuesday or Saturday morning by 9am.
OTHER WAYS TO HELP 
Can't participate in the donation drive? Here are other ways to help the ICC.
Monetary Donations
If a neighborhood would like to raise money and donate to ICC as a group, this would be possible if everyone pooled their money to one person and that person used the PayPal button on the ICC website. It is not possible for ICC to track individual donations. Monetary donations won't be counted towards a weight total but will be included in the final results of our drive as their own line item. Neighborhood coordinators should sent a screen shot or receipt to sarah.sevedge@gmail.com of their paypal transaction.
Bottle and Can Returns
A neighborhood coordinator can bring returnable cans and bottles to Quick Cans Recycling at 471 East Ridge Road, Rochester, NY 14621, and donate the proceeds just by mentioning the Irondequoit Community Cupboard. If this option is chosen, the coordinator must keep track of the total amount. Quick Cans will not keep track for us. The neighborhood coordinator should email sarah.sevedge@gmail.com their total amount of cans donated.
Promotional Materials:
Sarah will provide customized digital promotional materials to advertise this event to your group, no matter how you choose to participate. Each neighborhood participating will receive promotional materials including a flyer pdf and a facebook graphic for easy sharing. Once you have chosen your week with the Week Picker, Sarah will confirm your details and send any customized materials to our neighborhood coordinator.
Dates: The Irondequoit Neighborhood Donation Days will run from July 12 – August 29. Your week goes from Sunday – Saturday. Any fresh donations should be dropped off by 9am SHARP on Tuesday or Saturday.
ICC Location: 4275 Culver Road
Rochester, NY 14622
(585) 336-9107
Website for ICC:
http://www.irondequoitcommunitycupboard.org/
Project Leader Contact Info:
sarah.sevedge@gmail.com 585-739-257